Bluebird Gardens Home Decor
Bluebird Gardens cutter quilt santas, handmade dish towels, handmade kitchen towels, handmade decorative pillows, custom pillows, handmade pillow cases.
Custom Men's Ties Throw Pillows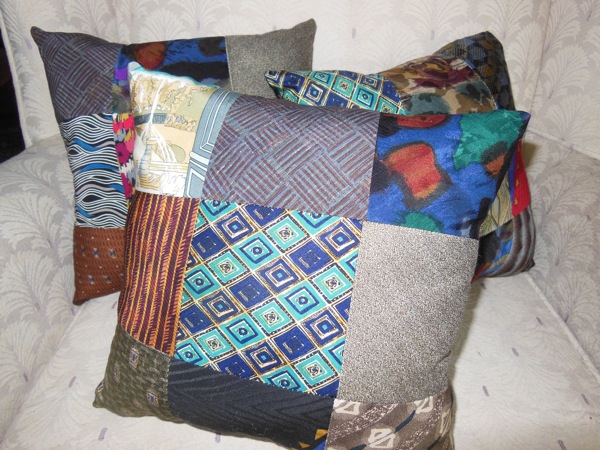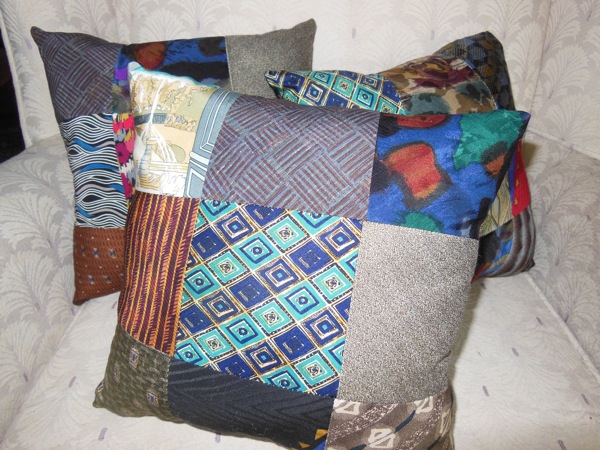 Custom Men's Ties Throw Pillows
One of the ways to repurpose lovely men's silk ties is to make them into Custom Men's Ties Throw Pillows.
Over the years, we've made a number of these wonderful accent pillows in a variety of sizes. The 12x12-inch accent pillow seems to be a favorite.
Since men's silk ties should be dry cleaned, we make a white cotton pillow casing inside the sewn ties so the pillow can be removed for dry cleaning. You can also personalize these pillows with a name or special date. Embroidery on our Custom Men's Ties pillows is an extra charge.
For 12" custom pillows, each side of the pillow takes 9 ties.
Additional customization available after adding an item to cart.
Size: 12x12 inches
Ship to a different address in gift box:
Send buyer photo of final product: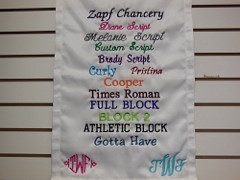 Custom Embroidery Letter
Personalization Makes Great Personalized Gift Ideas
Our products make great personalized gifts and personalized home decor for a variety of occasions or to make an occasion special!
You can add embroidered names, dates and special wishes with custom embroidery to make monogrammed and personalized gifts out of quilts, throws and other products.
Quantity is how many letters you need for your message.
Example: "Happy Birthday" in 1/2" size = Letter Size: 1/2" and Quantity: 13
Custom Embroidery Set-up Charge
Set-up charge required once for each custom embroidered product.
Rush charge available for embroidered products if you need delivery in less than 2 weeks.