Pink Sunbonnet Full Quilt with Sham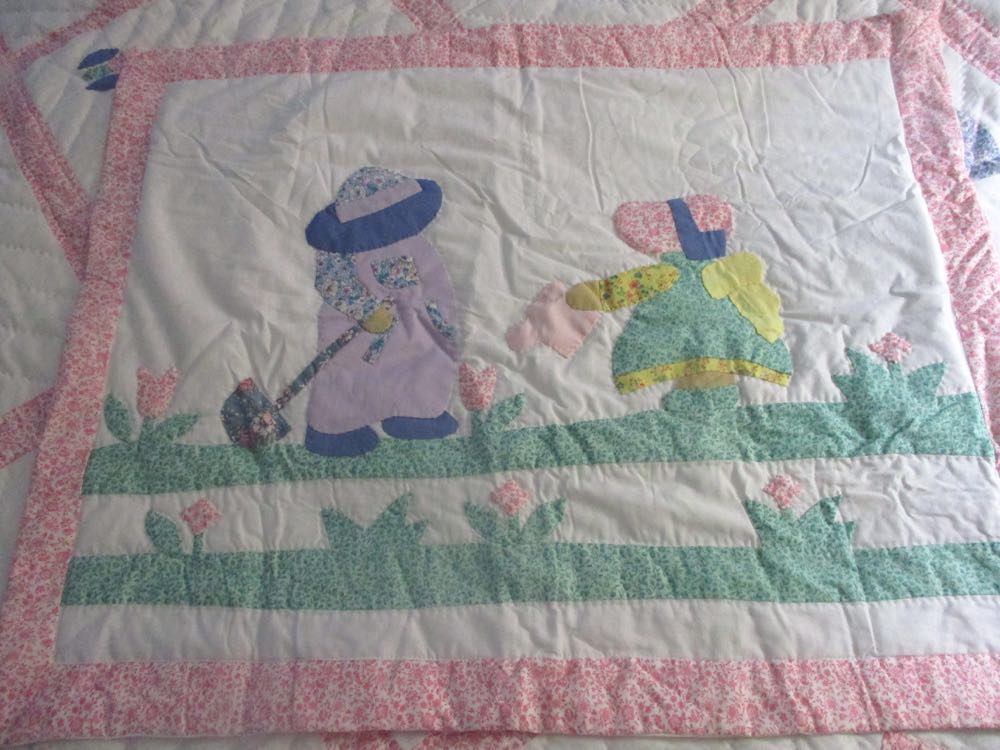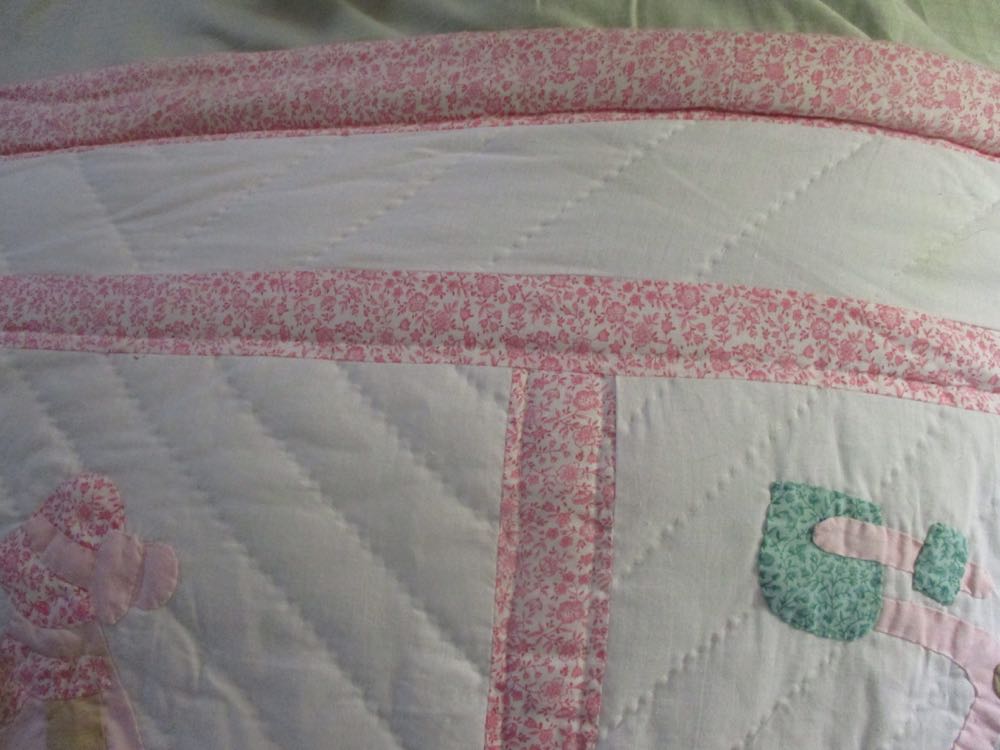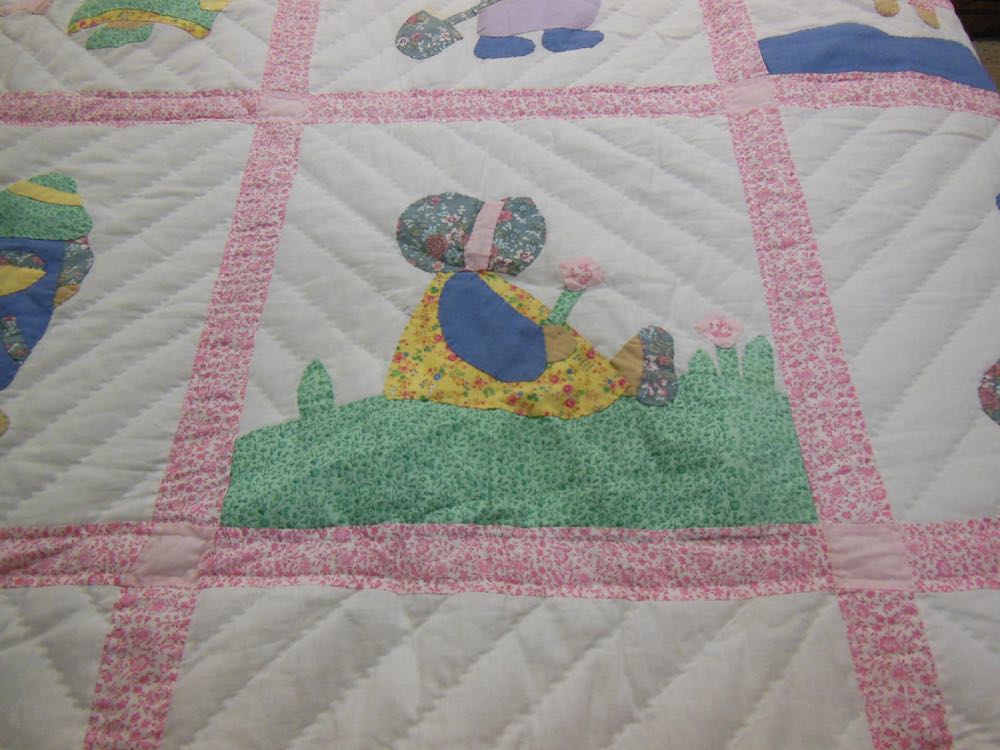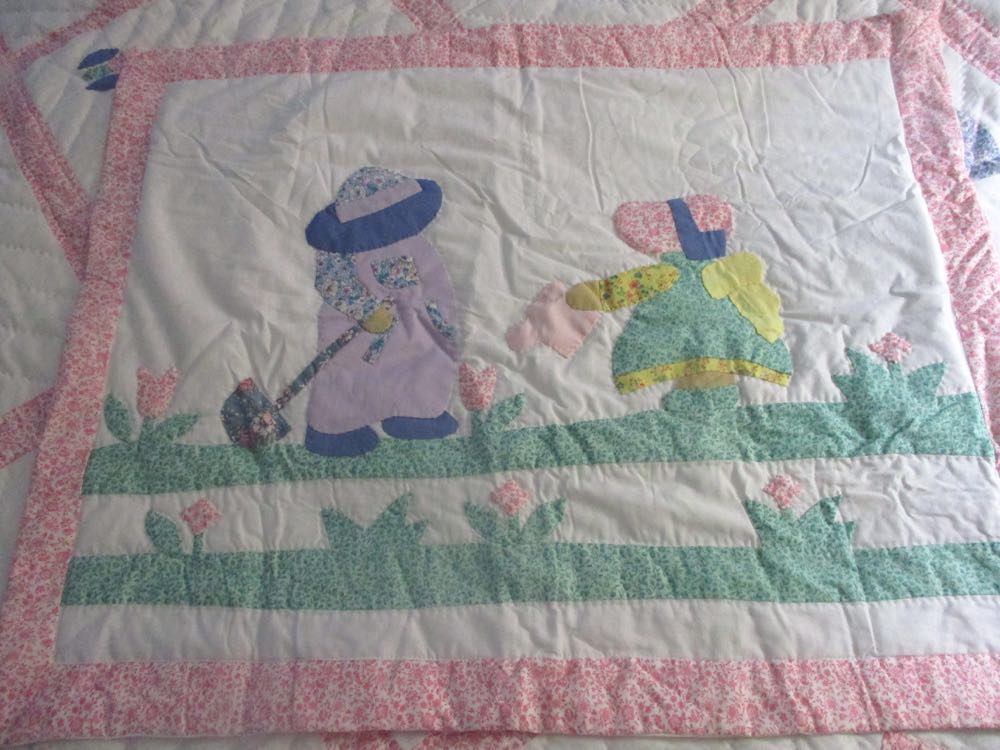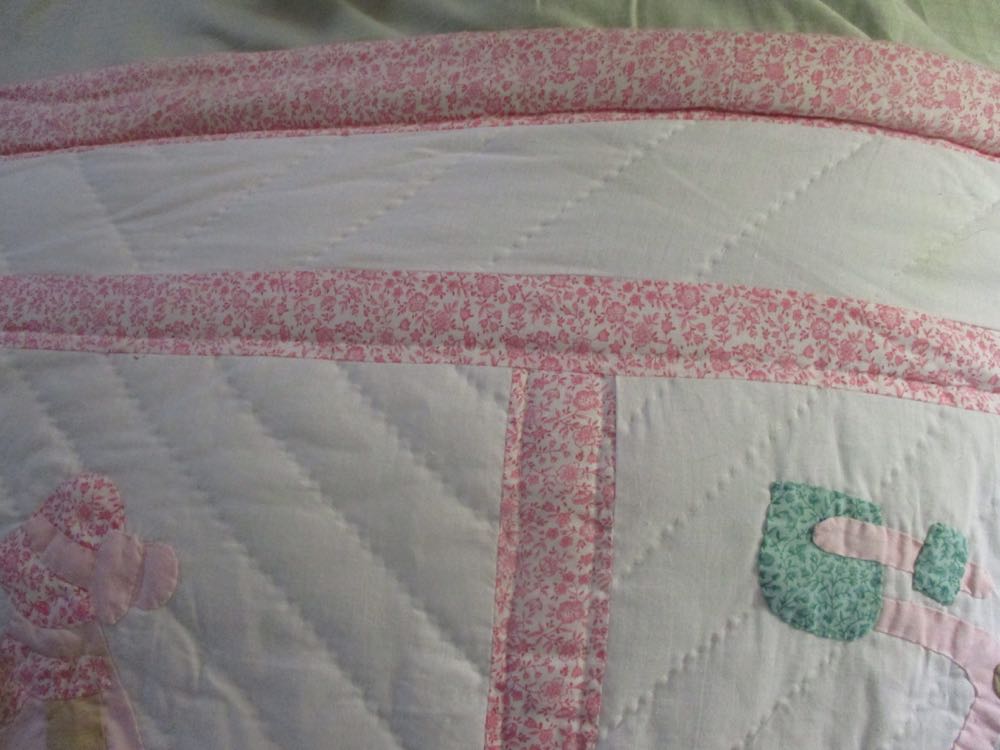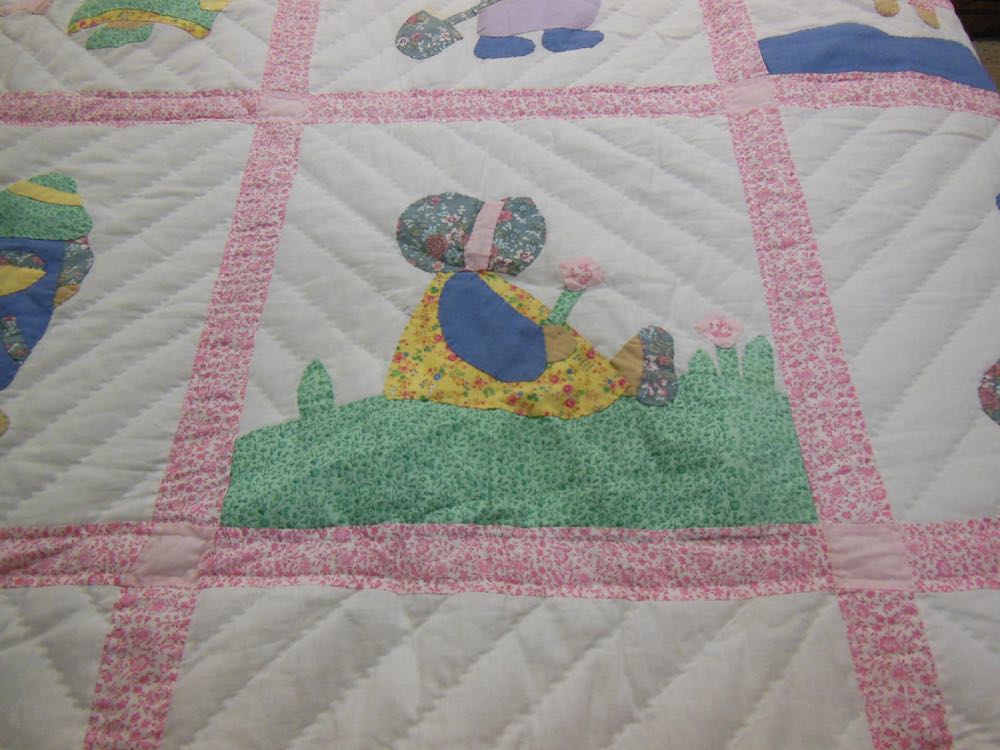 Pink Sunbonnet Full Quilt with Sham
For that pink bedroom that wants full coverage over a twin bed, this full size 86x86 inch Pink Sunbonnet Handmade Quilt will cover the mattress and both sides of a standard twin size bed.
This brand new, imported handmade quilt will also nicely fit a standard full size bed.
The lightweight quilt features the charming applique Sunbonnet designs in a variety of poses against a white cotton back drop. A multi-patterned pink fabric frames each of the handmade quilt blocks and forms the quilt edging, leaving a 3-inch white space where custom embroidery can easily be added.
The complimentary 21x26-inch sham is also an excellent option for custom embroidery since it will be close to the top of the bed.
This lightweight vintage design-inspired quilt is finished with hand quilting. Polyfill.
Wash in cold water; dry on cool setting.
Additional customization available after adding an item to cart.
Size: 86x86 inches quilt; 21x26 inches sham.
Follow these steps to add custom embroidery:
Add this quilt to your cart
Scroll down page and add "Custom Embroidery Letter" to cart.
Scroll further down and add "Custom Embroidery Set-up Charge" to cart
Ship to a different address in gift box:
Send buyer photo of final product: