Bluebird Gardens Gifts
Bluebird Gardens gifts for the cat, gifts for the dog, embroidery gifts, sewing basket gifts.
Patchwork Sewing Gift Set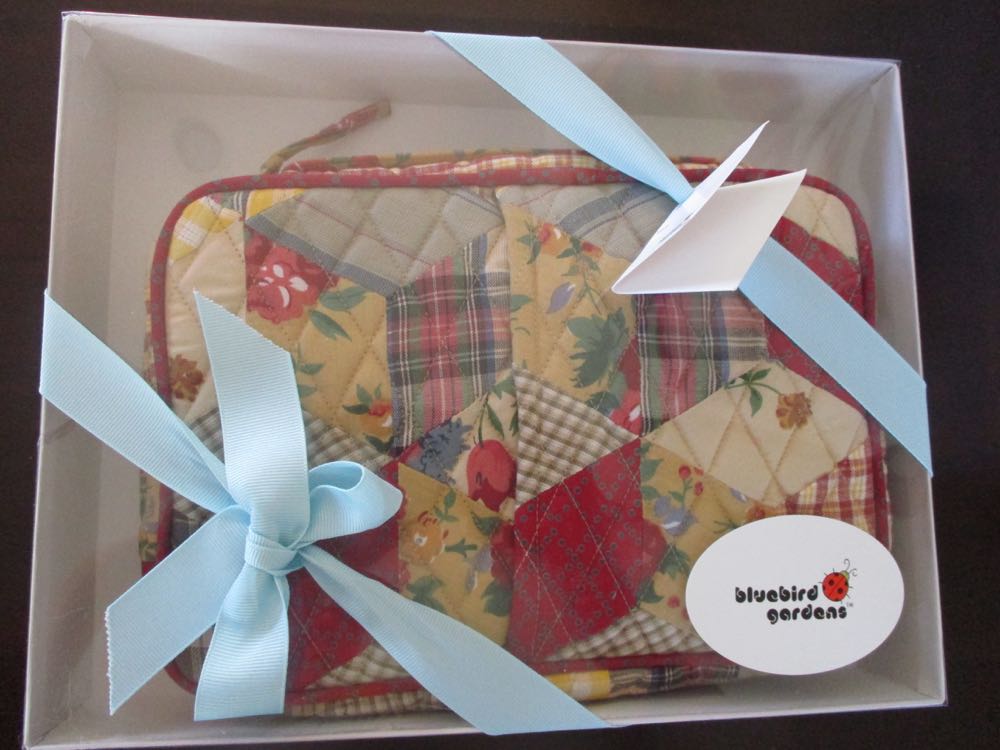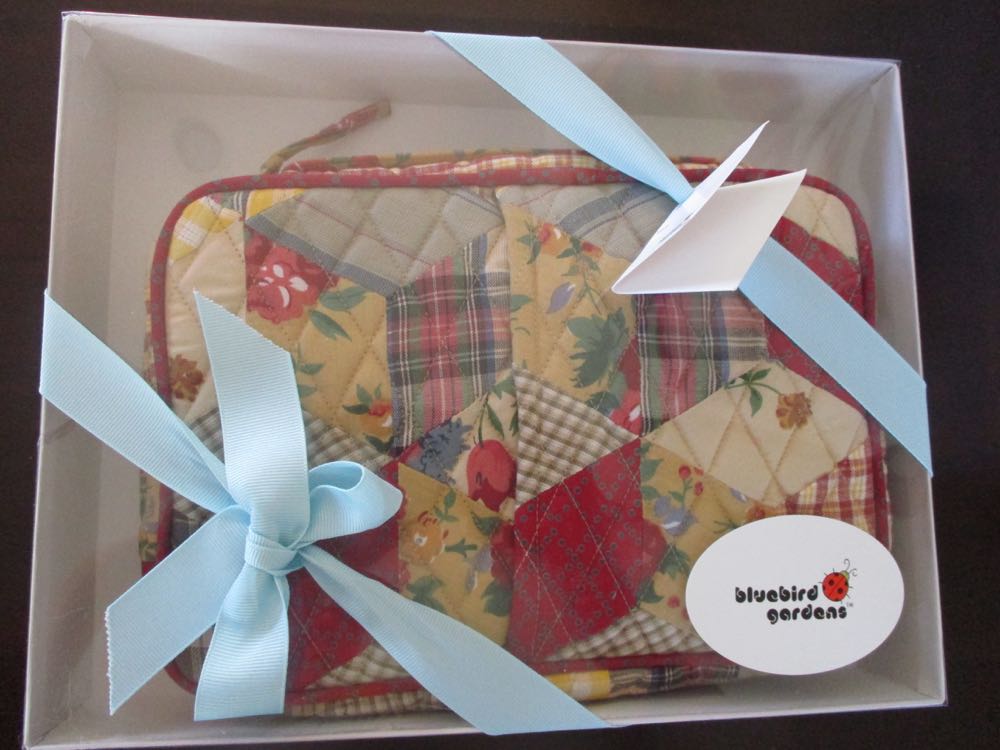 Patchwork Sewing Gift Set
We pulled together all time favorite sewing implements in a brand new, quilted red patchwork bag ready to tuck under the Christmas tree.
From the old-fashioned tomato pincushion with an attached strawberry for needle sharpening to 2 handy metal thread snips, because we always loose one - this Patchwork Sewing Gift Set will delight quilters and seamstresses on your gift list.
The bag also carries 7-inch fabric scissors; flat floral pins that lay flat on fabric; marking pencil and blue pencil sharpener, medium size wood thimble, which fits most and a tube of Udderly Smooth hand cream for after handling all of that fabric. This hand cream is recommended for quilters because it doesn't leave a residue.
When not in use, the items can be easily packed away. A handle on the bag back makes them easy to take when traveling. These brand new, quilted patchwork bags are also practical for quilters who work craft fairs and special events.
Patchwork Sewing Subscription Box includes 6.5x6.5x1 inches quilted patchwork bag.
Ship to a different address in gift box:
Send buyer photo of final product: