Bluebird Gardens Gifts
Bluebird Gardens gifts for the cat, gifts for the dog, embroidery gifts, sewing basket gifts.
Thread Snips in Gift Box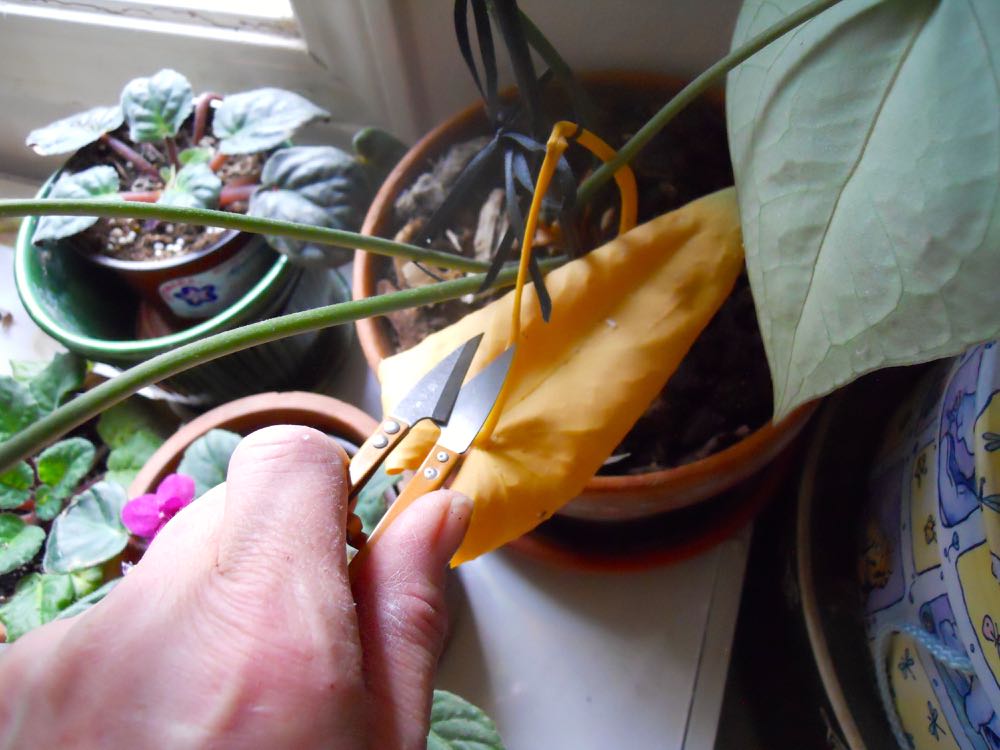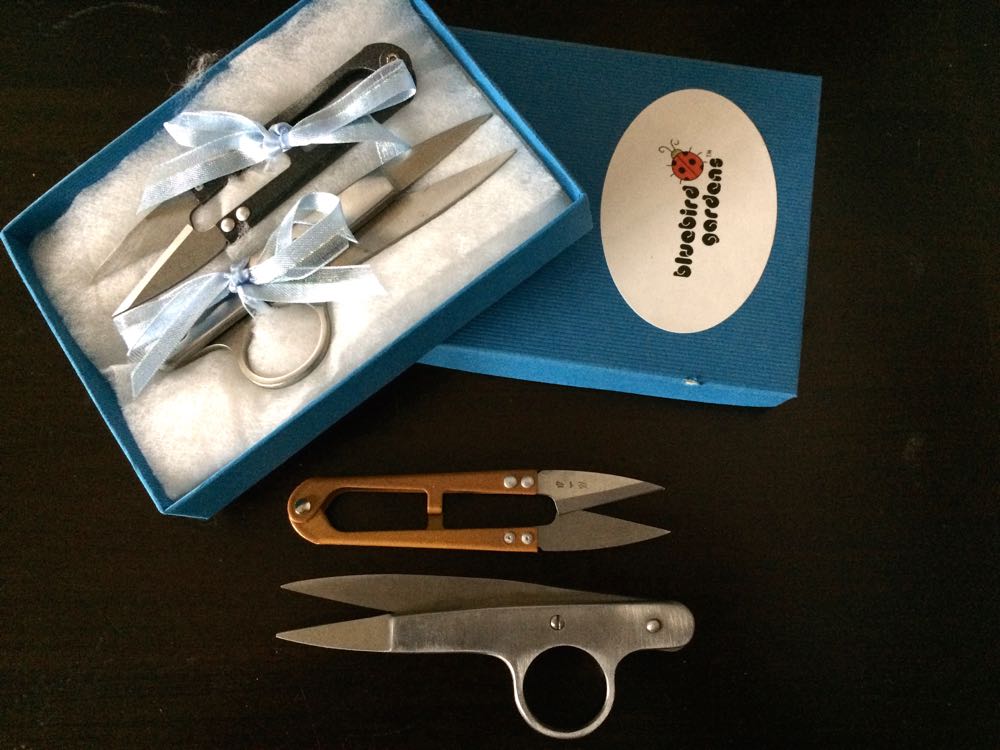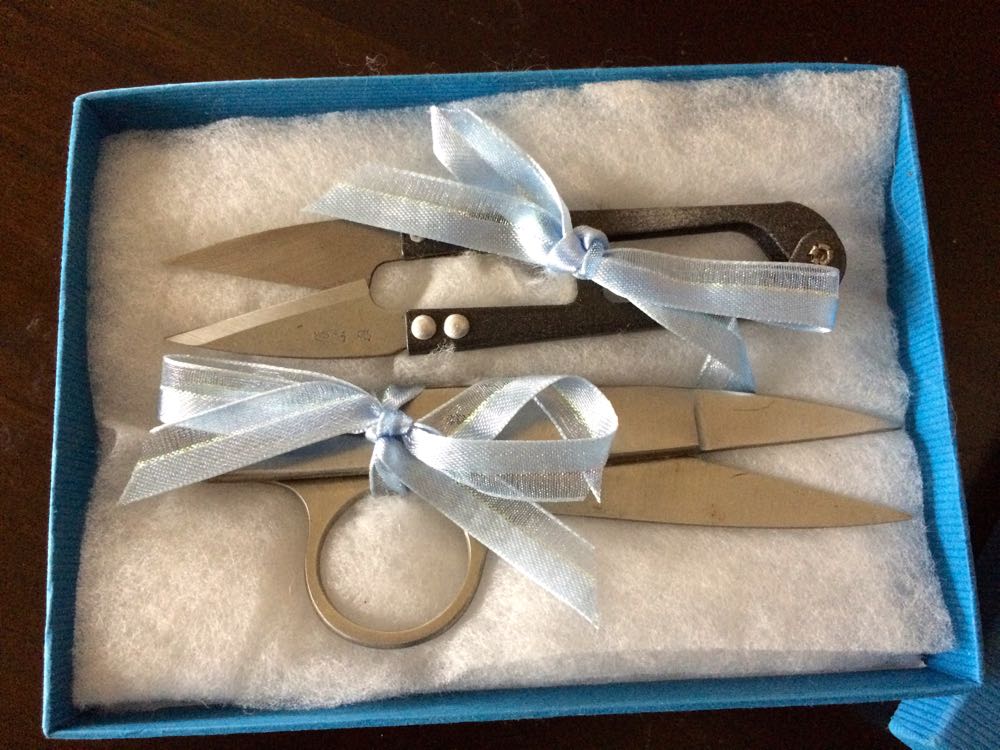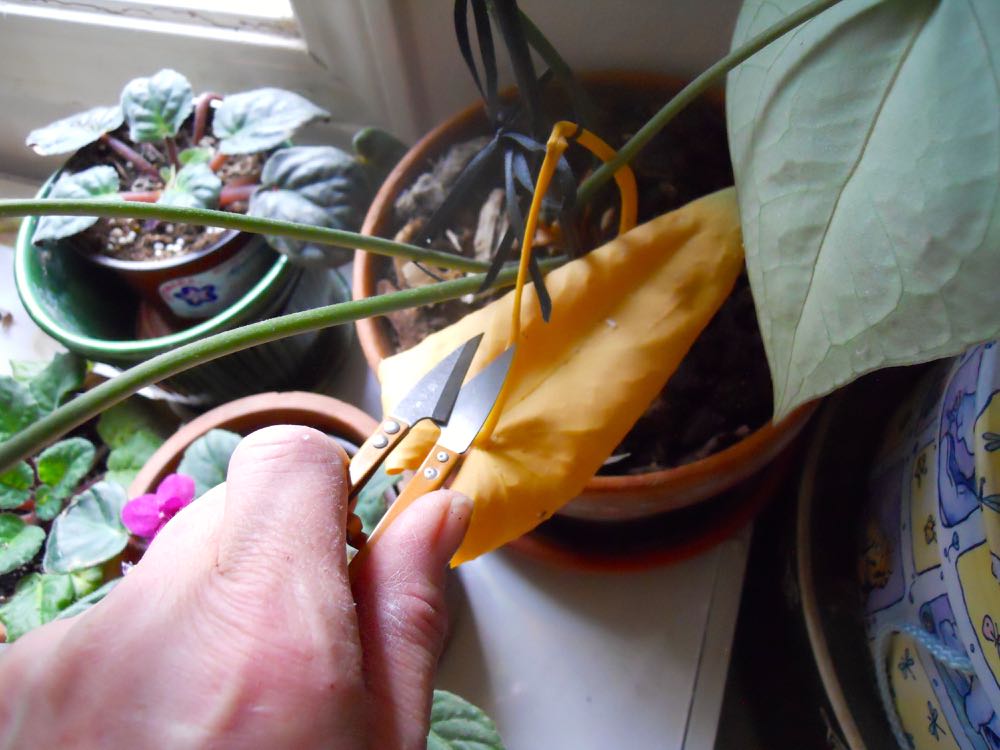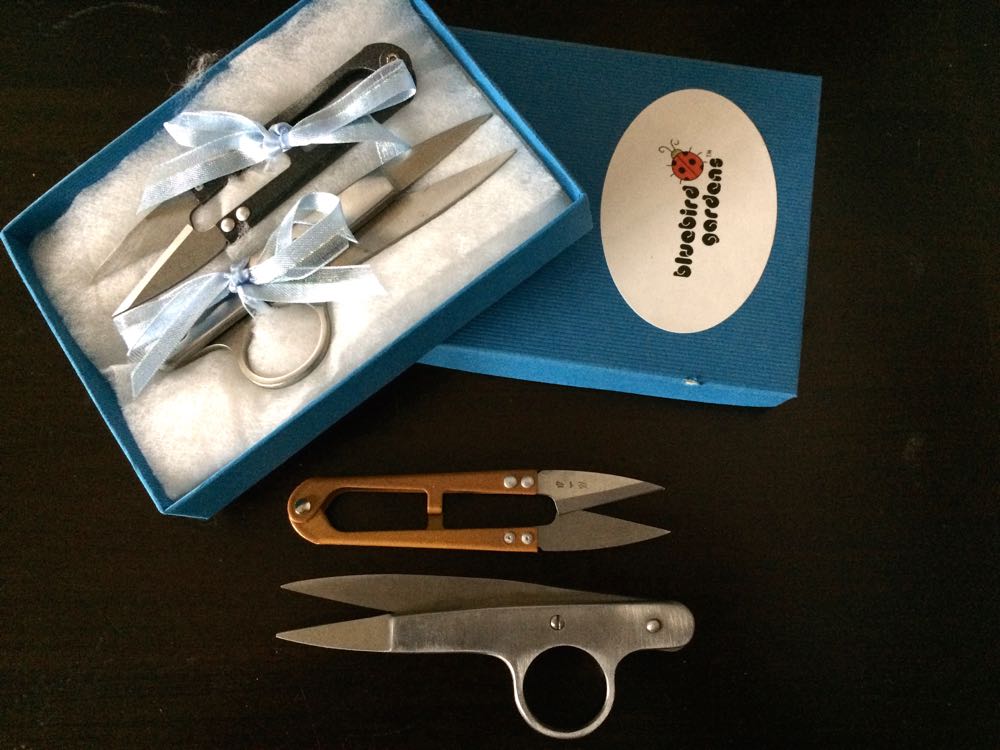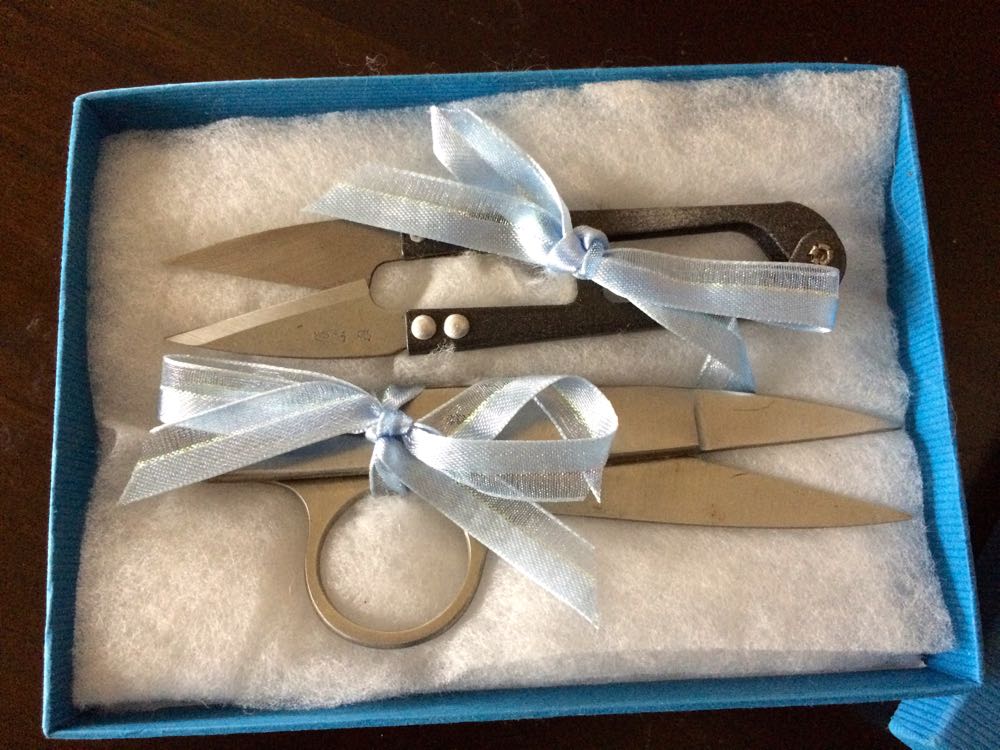 Thread Snips in Gift Box
If you are a quilter or do much embroidery, you already know about this wonderful tool for easily and quickly cutting threads. Thread Snips have a metal ring that helps secure the metal scissors so you can easily remove hanging threads without getting a cramp in your fingers.
The larger, 4-inch thread snips in this gift box were made in China by Acme United and have a limited lifetime warranty. The brand new thread snips are heavy duty and have been popular gifts among my quilters for many years.
The second, lighter also 4-inch metal thread snips can also be used in a sewing room but I discovered they are perfect for cleaning up dead leaves on plants. Ever since I started to use them in my inside garden, I love how quickly I can remove leaves with precision cuts as opposed to fumbling with scissors or even gardening shears.
Combining the two, I have this sweet gift box that has both thread snips included so you can give them as a birthday gift, Valentine's Day gift, Mother's Day gift or just because.
Free gift card included, just tell us what you would like on the card!
Box size: 4 inches by 5.5 inches.
Ship to a different address in gift box:
Send buyer photo of final product: